Leszek Jurasz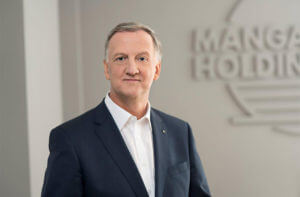 President of the Board
General Director
Education:
Mr. Leszek Jurasz is a graduate of the Silesian University of Technology where he received his Master of Engineering degree and completed postgraduate studies (majoring in management), at the University of Silesia in Katowice. He completed numerous domestic and foreign trainings in strategic management, management in accordance with quality systems, management and organization of production processes, listing and operation of the company on the Stock Exchange, public appearances and others.
Professional Experience:
In 1987, he started to work in the Screw Manufacturing Plant in Żywiec where he successively worked as an Electronics Specialist, Electric Department Manager and Chief Power Engineer. In 1992 – 1994, he was both the Co-owner and President of the company Larex. In 1994, he started to work in the company "Śrubena" S.A. in Żywiec, successively as a Power Department Manager, Chief Process Engineer, Computerization Director, Production Director – Management Board Member, then the President of the Board. From 1999, he worked as the President of the Board of "Śrubena – Produkcja" Sp. z o.o. From 2000 he has been involved with ZETKAMA: in 2000-2001 he worked as Management Board Vice President; since May 2001 he has been working as the President of the Board.
Concurrently, in 2001-2007 Leszek Jurasz participated in several restructuring and acquisition projects carried out by the Riverside Investment Fund as an Industry Expert, whose role was to decide whether it was legitimate to implement specific projects, to participate in the processes of restructuring and to work in the bodies of these entities, both domestically and abroad, including Germany and the Czech Republic.
In addition, Mr. Leszek Jurasz is the Supervisory Board Chairman of Śrubena Unia SA, Supervisory Board Chairman of MCS Sp. z o. o.
Leszek Jurasz is not engaged in any activities competitive to the Company MANGATA HOLDING SA as a partner, is not a member of the company competitive to  MANGATA HOLDING SA and is not entered in the Register of Insolvent Debtors, maintained under the National Court Register Act.