The Grand Gala of Polish Business Leaders
On January 25, 2020, the Grand Gala of Polish Business Leaders took place at the Grand Theater – National Opera, crowning the 29th edition of the Polish Business Leader competition. During the official part of the Gala, Nominations and Golden Statuettes of the Polish Business Leader were handed out, and the winners from previous years who maintained their position on the market received Diamonds for their Statuettes.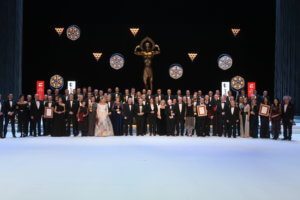 President Leszek Jurasz received the NINTH DIAMOND to the Golden Statuette of the Polish Business Leader (received in 2006).
This year, the jury of the competition honored President Leszek Jurasz with an additional distinction awarded to Presidents who, through personal involvement and their companies, are a model of social sensitivity. Mr. President, next to: Andrzej Graboś – President of the Management Board of POLMOTORS Sp. z o.o. and Jan Lubomirski-Lanckoroński – the President of the Princes Lubomirski Foundation, was awarded the MEDAL OF SOCIAL SOLIDARITY. An award for socially engaged people, helping those in need, promoting the idea of ​​corporate social responsibility and building social solidarity.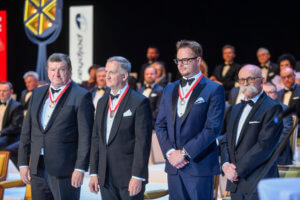 More information on the BCC website: https://www.bcc.org.pl/wielka-gala-liderow-polskiego-biznesu-2020-informacje-dla-prasy/